THINC Chiropractic, our Greensville SC chiropractic clinic is unlike traditional chiropractic offices as we are focused on addressing the root concerns of your health challenges by focusing on the function of your nervous system, the master control system.
At THINC Chiropractic, we conduct a comprehensive neurological and structural analysis to best understand not only your current health challenges, but your overall health.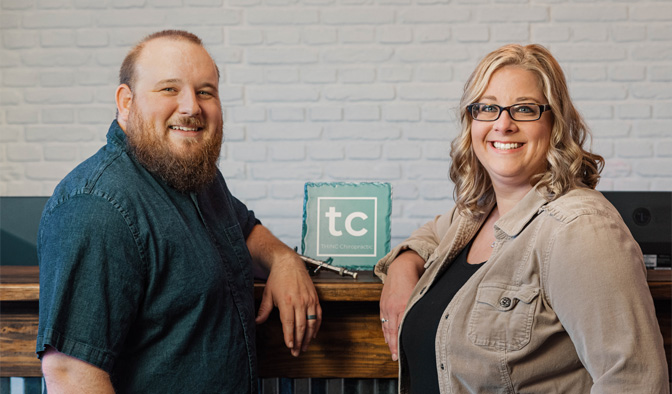 At our Greenville SC chiropractic office, we use multiple assessment techniques and technologies to assess your body, spine and nervous system for optimal function allowing your body to heal from the inside out.
Thorough patient history intake
Posture Analysis & Range of Motion Testing
4 View Joint Motion Xrays at onsite Digital Xray Suite
30-45 minute analysis of all the above prior to a specific spinal correction
Functional Leg Length analysis to assess postural muscle changes
Palpation of tissue quality around the joints in all four regions of the spine
Assess breathing patterns for nervous system function
Gentle adjusting technique with no "cracking" or "popping"
Advanced chiropractic technique perfect for all ages even those with previous spinal injuries, spinal surgeries or spinal degeneration
Adjusting only 2-4 spinal segments at each visit for specificity
Specific Treatment Plan to address, stabilize and get long-lasting results
Adjunctive Care and Ongoing Support
Patient specific doctor selected stretches, strengthening exercises and neuromuscular education to get your body to hold the correction
Lifestyle advice and handouts to maximize optimal health
Convenient open adjusting hours for flexibility in scheduling your appointments and text message reminders
Advanced Lifestyle & Health Workshops
Children's room with toys and coloring sheets
Four adjusting "tables" to adjust any part of the spine at any age (pediatrics, pregnant moms, and geriatrics)
Comfortable pregnancy pillows to accommodate all trimesters of pregnancy
Large family bathroom with changing table and diaper supplies