Dr. Zane and Kathryn are the founders of THINC Chiropractic serving the greater Greenville SC area. Dr. Zane and Kathryn are passionate about empowering and encouraging individuals to THINC differently about the way they approach their health. Through neurologically-based chiropractic in Greenville SC, they came to understand within their own health journey, that everyone has the power to make health decisions that can radically change their health trajectory so we don't settle for less than what God designed for us. Learn more below about the THINC team.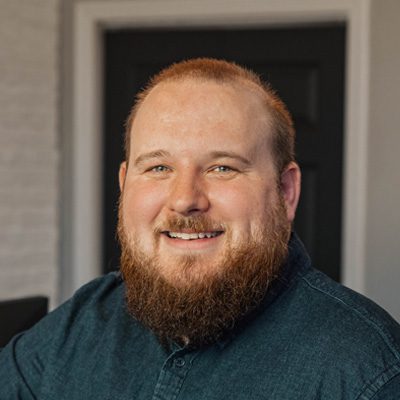 Chiropractor
Zane Gray D.C.
Dr. Zane has made it his life's mission to share the gift of chiropractic care with his friends and community. After suffering a lower back injury in 2011, Dr. Zane learned of chiropractic and began receiving chiropractic care for his injury.
After a few years of experiencing the benefits of chiropractic care, Dr. Zane felt God laying it upon his heart (and urging from his wife, Kathryn haha!) to pursue chiropractic as his mission so that he could serve others in finding true health freedom just as he had. Dr. Zane and Kathryn opened THINC to help others THINC differently about the way they approached their health just like they did.
Dr. Zane graduated from Life University (Marietta, GA) with his Doctorate in Chiropractic and received his Bachelors of Science in Health Coaching from Life University as well.
Dr. Zane holds an Advanced Proficiency Certification in the Torque Release Technique. He is also certified in the Webster Technique for pregnant moms from the International Chiropractic Pediatric Association (ICPA).
Dr. Zane recently obtained his CACCP Certification (Certification by the Academy Council of Chiropractic Pediatrics) through the International Chiropractic Pediatrics Association in 2023. This prestigious certification in pediatrics is held by just 7 chiropractors in the greater Greenville area. The Certification requirements include attending over 200 hours of coursework and passing a rigorous final comprehensive exam in the adjusting techniques, evaluation, and assessment of different stages of development: from pregnancy, birth, infancy throughout childhood.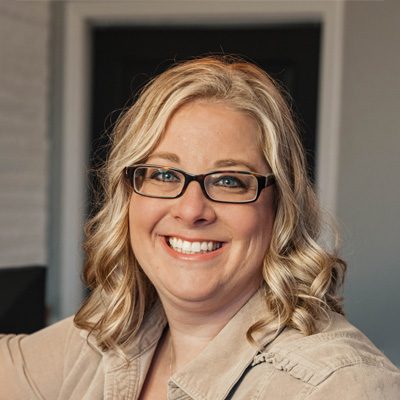 Practice Director
Kathryn Gray, MPA
Kathryn serves as Practice Director for THINC Chiropractic and loves being able to work along aside her husband in serving her community. After seeing the benefits of chiropractic care Dr. Zane had experienced, Kathryn begin receiving regular chiropractic adjustments too, so much so she urged her husband to go to school to become a chiro!
Kathryn has now made it her mission to educate her family, friends and community on how the benefits of chiropractic care help everyone and support the body to function just as God intended. The power that made the body, heals the body, it happens no other way.
Kathryn holds a Masters of Public Administration from Grand Valley State University (Grand Rapids, MI) and an BA in Social Relations and Policy from Michigan State University (Lansing, MI).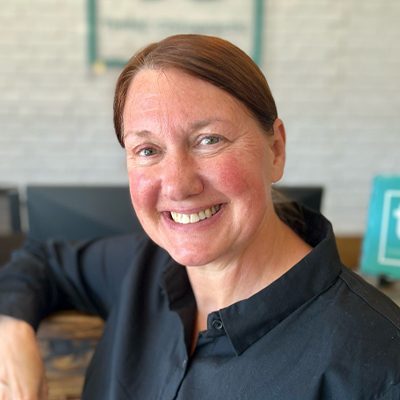 Chiropractic Assistant
Tracy Roberts
Tracy joined the THINC team in March 2023 as Chiropractic Assistant and brings a wealth of holistic knowledge to her position. Tracy has a background in food services and was a Dietetic Preceptor for the Purdue and IUPUI Dietetic Internship Program. She is also a certified Health Coach.
Because of her love for an active lifestyle, Tracy enjoys gardening and landscapes, hiking, cooking and fun DIY projects. Her favorite is a walk down the swamp rabbit trail from the zoo into the city because the gardens in Falls Park are always in bloom. She also loves anything chocolate and trying new restaurants.
Tracy lives in Greenville with her husband, Larry, and Golden Doodle, Stella. She has four adult children. Tracy holds a BS and Masters of Science in Nutrition from Murray State University (Murray, KY).
Monday
9:30am - 12:30pm
3:00pm - 6:00pm
---
Tuesday
3:00pm - 6:00pm
---
Wednesday
9:30am - 12:30pm
---
Thursday
9:30am - 12:30pm
3:00pm - 6:00pm
---
Friday
Closed
---
Saturday & Sunday
Closed